New Projects
So what's going on now?
I took part in a 10-week painting in series workshop offered by the Newton Watercolor Society in 2021. We use one image or prompt and each week create two large paintings addressing some creative treatment of that image. Here are some recent efforts.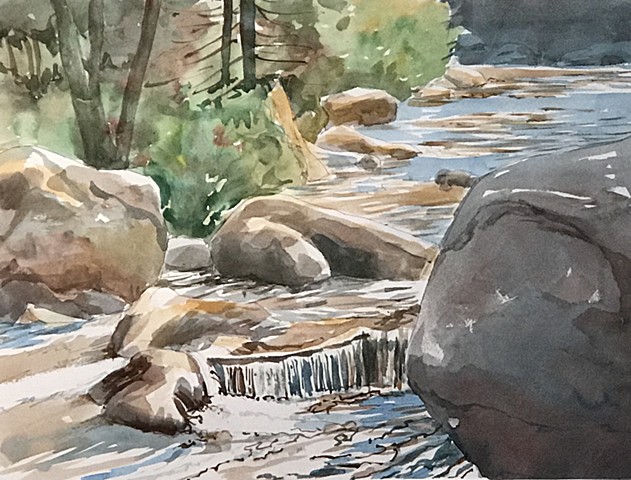 Second view, Rocky River, a view of NH's Ammonoosuc River.

See more of the series in a PPT of selected Rocky River works, also on this website.